I have written about Scotland's great music scene. Here I want to give a special mention to Aberdeen, which is a city that one does not necessarily relate with music.
Aberdeen is Scotland's third largest city and generally talked about for its less-than-glamorous offerings. The city is dependent on its links to the North Sea oil fields, for which it has the title of Europe's Oil Capital, and its residents often describe it as a grey place because of the gloomy weather and the colour of the granite that is used in many of the city's buildings.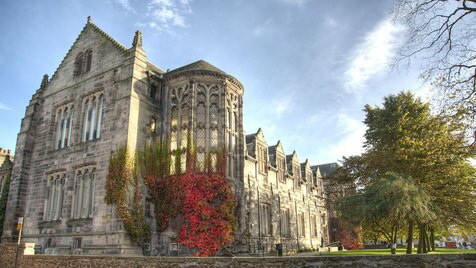 These descriptions don't do Aberdeen justice, though, as it has much for buying research paper online for students and young people – largely thanks to its bustling music scene. Although firmly in the shadow of Glasgow as the top venue for bands to visit, Aberdeen does trump capital Edinburgh and all other locations in Scotland. Whether it's 'ones to watch' in The Tunnels or Café Drummonds, current chart toppers in the Music Hall or headline acts in the AECC, Aberdeen has much to offer gig lovers.
It is the Aberdeen Music Hall which is the most famous of these venues. Built in 1823 in a prime location on Union Street, Aberdeen's main road, the building originally acted as the city's Assembly Rooms before being converted in 1859 to host concerts. As well as music performances, the Music Hall hosts comedy shows and it is also used – on rotation with other venues – for graduation ceremonies for the city's two universities.
Although Aberdeen hotels are often packed out when the big names visit, Aberdeen doesn't have many world famous musicians of its own to show off. Older music fans will remember Annie Lennox – known as a solo singer and for her time in the Eurythmics – but since then there have been no major acts to consistently top the charts. Sandi Thom – from nearby Macduff – recently turned eyes up north, but her stay in the charts was short lived. Music in Aberdeen is thought to have a bright future, however, with bands like The Little Kicks and Captain Face leading the way.
So although Aberdeen is known predominantly for its oil and gas work – or for the building blocks of its prominent buildings – it is fast developing a reputation for its music scene and nightlife. You just need to scratch below the surface a little.